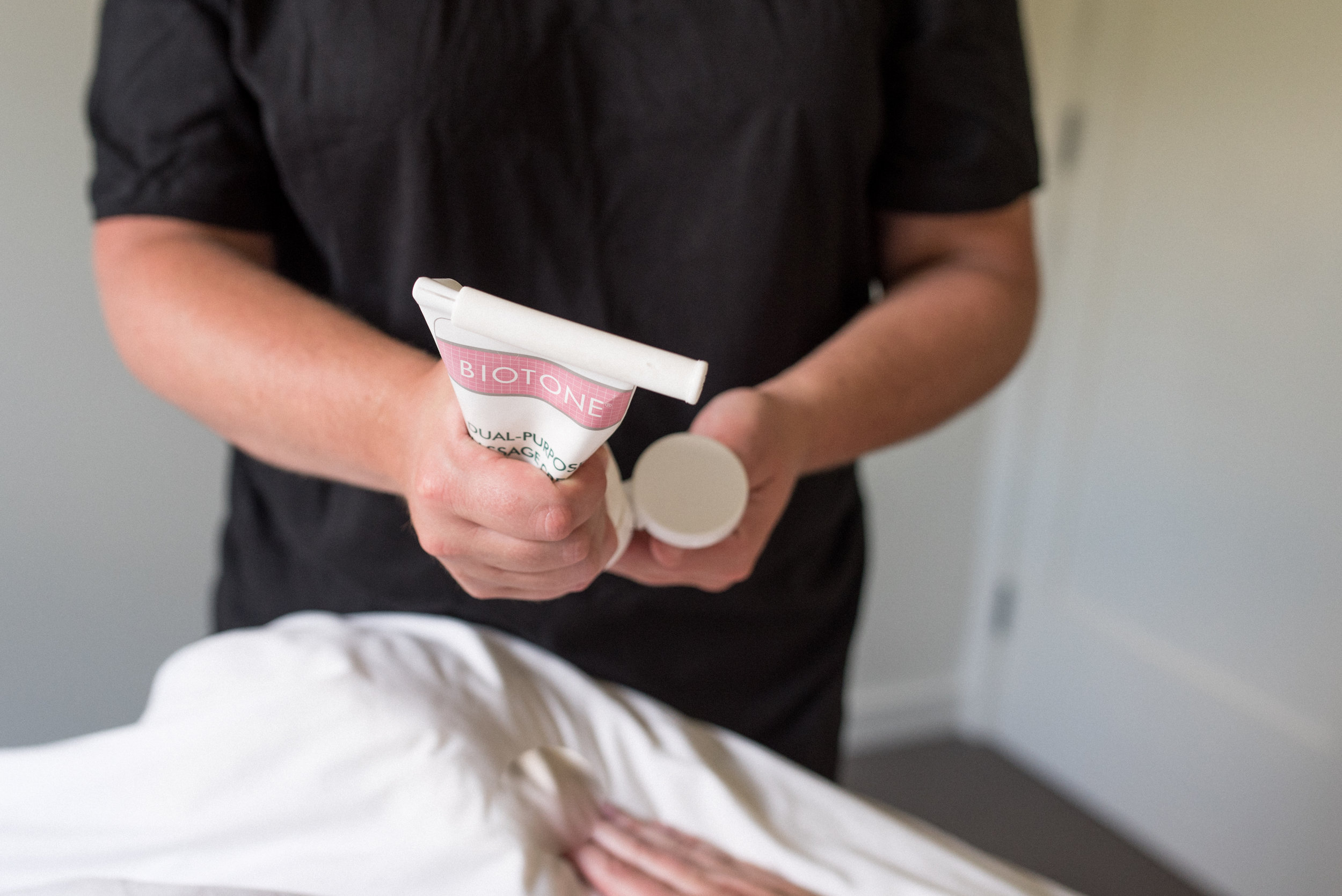 Clinical, or rehabilitation massage, is used to treat those patients that have unhealthy muscle tissue due to injury, overuse, and/or trauma. The therapist utilizes trigger point therapy and/or strain counterstrain to address trigger points or tender points found in the tissue.
Infant massage (0-24 mo.) can be helpful for underweight and pre-term infants as well as in relieving many common symptoms common in infants such as gas, bloating, and colic. The therapist is open to working with your child directly or teaching a caregiver how to administer strokes. Sessions are limited to 30 minutes, and are hands-on as long as infant will allow. The remaining time, if any, will be used to educate the caregiver.
In oncology massage, special considerations are given to those going through treatment of cancer and those that have a history of cancer. Considerations include patients activity level, location, pressure, and direction of strokes. Peripheral neuropathy is common among cancer patients, and specific protocols are followed.
Pediatric massage (2-18 yrs.), like adult massage, promotes health and wellness. Massage has been shown to improve sleep, reduce stress, reduce growing pains, enhance breathing, and address imbalances. Nurturing touch helps children become well-adjusted adults. Sessions start at 30 minutes and additional time and subsequent sessions may be added based on the needs and age of the patient.
Pre and Post-Natal massage is aimed at aiding with common discomforts related to maternal health. The therapist has received certification from Kate Jordan Seminars in pre and post-natal massage.
Relaxation massage is all about relaxing. There is less emphasis on working out chronic muscle tension and more focus on stimulating the body's parasympathetic nervous system, which decreases blood pressure, slows heart rate, and increases digestion.
Traditionally, a sports massage is given at an athletic event to a participant. The massage works to warm up or cool down large muscle groups. Many of these participants, whether they are world-class athletes or weekend warriors, have turned to massage as a way to promote flexibility, reduce fatigue, and prevent injuries. Depending on the patient's goals, a clinical, relaxation, or blended massage regime may be the best plan.